school was so emo yesterday, everybody's mood seems to be different. & so are mine. i got into some quarrels with my dad, again. it's not the first time this week, & it's not going to be the last. okay, so i meet the same usual people at the void deck, & on my way to school already, i've cried my eyes out. boo. graduation service was simply demoralising, it just reminds me that i didn't do well.

no way am i giving in to people around me who's pulling me down. i mean, it's also my fault that i didn't do well. hence, i'm pulling up my socks already. well, A.J was the representative for her class, & she made a speech on the stage. she cried, i could have guessed, & i cried. after service, went to take a class photo with the former 2D'05! ohmy, everything is pretty much the same with them! so anyway, rushed home, cook, looked after Mummy, & napped a little before i bargained to go to the steamboat feast with the girls. basically, i was tired out because i'm looking after Mummy at home all afternoon before i left the house.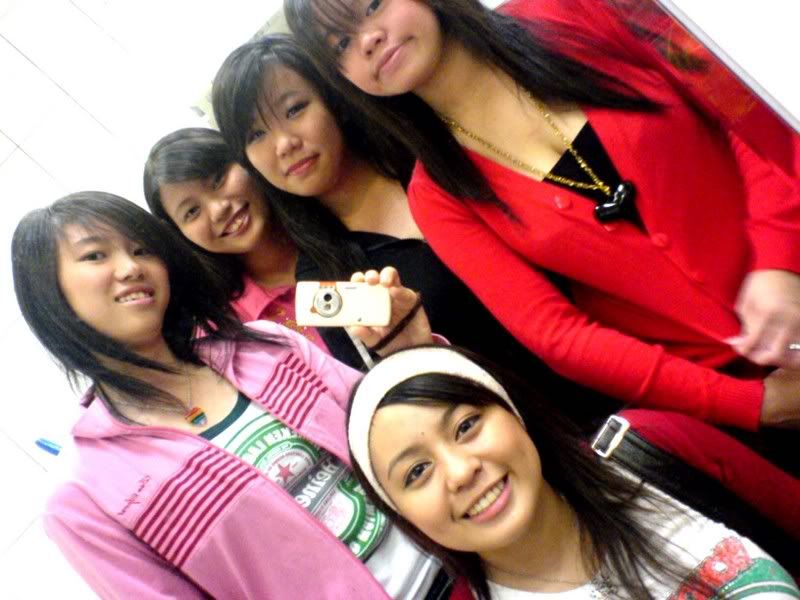 i say, steamboat was great! playing in the arcade made me tired, even though i didn't really played much. :/ my heels almost killed me. trained home with the girls, home sweet home. (:




profile

Drew walks by me, can he tell that I can't breathe?
And there he goes, so perfectly
The kind of flawless I wish I could be
She'd better hold him tight, give him all her love
Look in those beautiful eyes and know she's lucky cause

your profile here.



wishlist

He's the reason for the teardrops on my guitar
The only thing that keeps me wishing on a wishing star
He's the song in the car I keep singing, don't know why I do

your wishlist here.



tagboard

So I drive home alone, as I turn out the light
I'll put his picture down and maybe
Get some sleep tonight

your tagboard here.
keep the width within 120.



affiliates

He's the time taken up but there's never enough
And he's all that I need to fall into...

layout: lyricaltragedy
icon: threemoresteps
inspiration: fruitstyle

your links here.