i keep hesitating, about blogging. but definitely, there's more. i'm here to make my blog come back to life. :/ i guess some people around me makes it really hard for me to be myself. during this period of time when i'm away from blogging, a lot happened. both good & bad, but i came to know who mattered to me the most, & who elses doesn't deserve what i'm giving them.

"YONGXIN, YOU CAN DO SOOO MUCH BETTER!"

people around me showered me with this phrase. you know, it's like i'm thinking that i really can deserve so much better. i'm not sure if it's helping, but i guess it works? :/ well, there seems to be more misunderstandings surfacing between my parents & i. i'm just afraid.

i'm afraid that we weren't as happy as we used to be.
i'm afraid that i won't open up as much as i wanted to.
i'm afraid that i'll keep doing whatever i can to stay away from home.
i'm afraid that one day i'll run out of excuses for all the things that i have done.
i'm just so afraid, so afraid of many many different things.

i guess sometimes, life's like that. sucky, how sucky could it get? i don't know either, you know. i don't want to be too goody-two-shoes, & i don't want to be a bitch which everyone hates. i'm myself, y'all. so anyway, i did mention that during this period of time when i weren't blogging, there's good & bad times right? well, i just wanna thanks a lot of people whom i have been running to whenever some damn misunderstanding popped up between my parents & me.

so here are some of what i have been throught, but i'm not really writing everything down, they come with pictures as well. i'm making it up to people who have been asking me to blog!

STEPHRENE'S BIRTHDAY BBQ, SATURDAY 25TH AUGUST.
i went to Stephrene's house so early in the afternoon with Yeerou. actually, we need not have to be there that early but nevertheless, we still have fun. (: Caiying came over later, & we have even more fun. Stephrene & i were having instant noodles & at the same time, Yeerou is entertaining us with her really good ghost stories, all thanks to her really good imagination! it's simply unbelievable!

so we left for the BBQ about 4, & we took a really long time to get there because we need to go there to collect these & go there to collect that. so by the time we reached there, it's almost evening & it's drizzling a lil. but who cares? the fire got started & in no time, we were BBQ-ing already.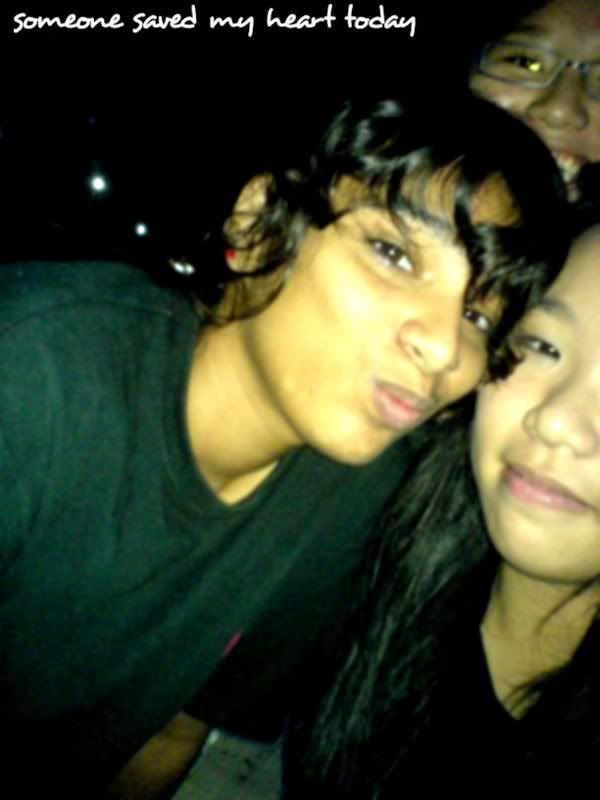 it's not very long after, that almost all of us went to the beach that's somewhere not far behind from the BBQ pit. like A.J, i thought there would also be a lot of those ice-cream people who are not-so-good. but yeah, not all of them, & i am so glad! (: but heyyy, 2 girls did stare, you know.

like, we were standing at the side, & they stare. i was tidying my bag, & they stare. i was making a call back to my mom & telling her that i won't be home so early, & they stare. so they seriously thought that they look really hot for a BBQ, wearing button-up cardigan & leaving the last few buttons unbuttoned? A.J is so damn right, it's not as if the pit itself is a nightclub, so go elsewhere if you wanna get hooked up or something. your dressing is so unappealling for a birthday celebration like this. yeah, everyone can see your belly, so get that right. i'm tired of seeing you at our estate so many time. i yawned at the fact that i even see you here. i think the instant noodles i ate at Stephrene's house can come right up my throat!
after, a group of us cabbed home. Maria, Zesuan, Yeerou & i are on the same cab. home sweet home, & special thanks to Maria, she sent me to my block somemore. (: i miss my girls already. nothing beats having to just stay at the beach, having the breeze to blow in your face, & talking about almost everything while having some beer to be passed around for everyone to drink. i love it, it's life.

DINNING ETTIQUE, THURSDAY 30TH AUGUST
first of all, i would like to say a very happy birthday to Annaliza! you're a sweet sixteen now, girl!


generally, i wasn't very much looking forward to this event. because people judge, you know. but believe it or not, there will be people who went like -

"eeyeer, she dress until like that!" that's bound to happen, isn't it?

but however, i don't know why but when almost the end of school reach, i just couldn't wait to go for the course itself! i just couldn't be more glad that i can attend a course like this. like what A.J says, we get to dine in style! so anyway, basically, there's really nothing inside my bag except for clothes, heels, make-ups, face towel, perfumes, my hot clutch & yeah, stuffs like this.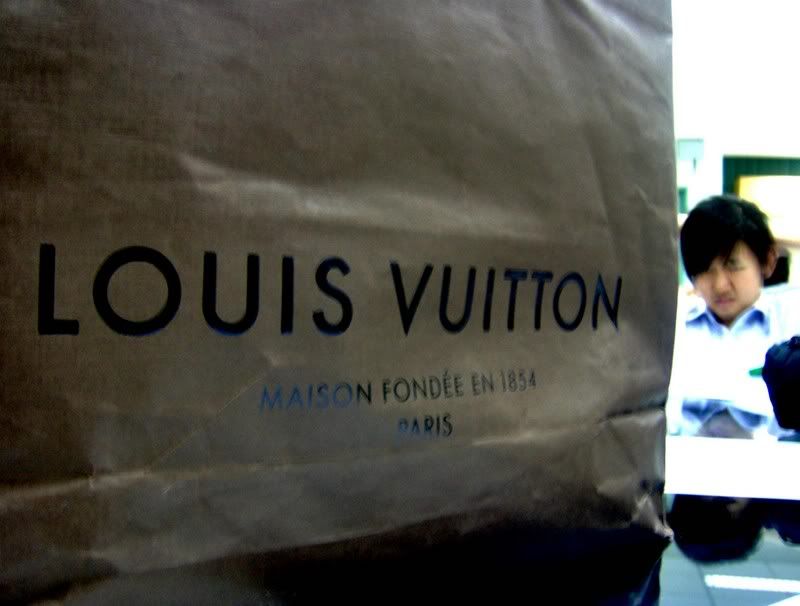 i love my louis vuitton paper bag! (:


so anyway, a lot of people can't wait for the Physics to end! & we were rushing into the toilet to get dressed & all make-up-ed. (: i didn't really like the thought of having so many girls in a toilet swaeting & dressing & putting on make-ups! well, it's was chaos, & totally rocked the mood. then, we're off & before i knew everything, we were already on the bus, getting set to be at the hotel.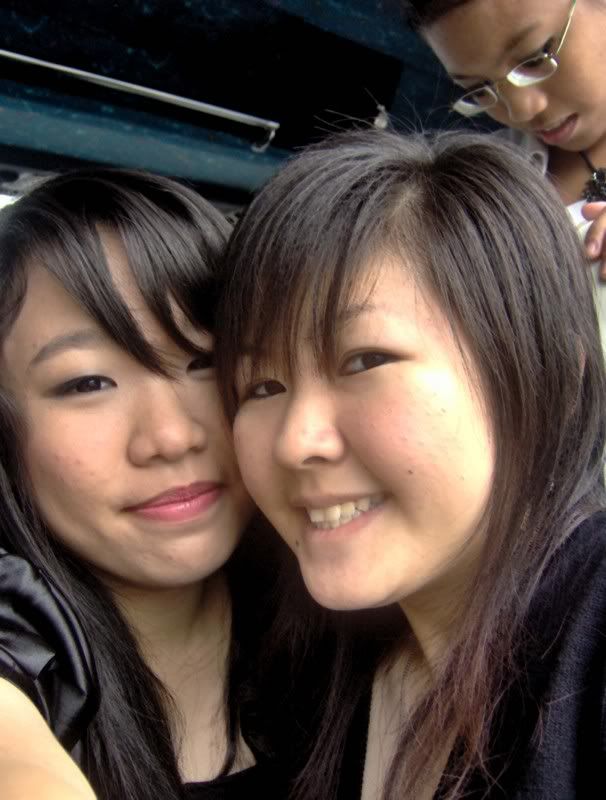 Ann, have been there for me for quite sometime. thanks, girl.


we reached the hotel, & it wasn't as i thought it would be luh. but i swear it's nice! the lightnings are all so orange-y & yes, it's so lovely. the briefing was long, very very long. i think i could even die of hunger can? ): but when the bread came, i finished it up, all! we have a break, & people were all busy taking photos!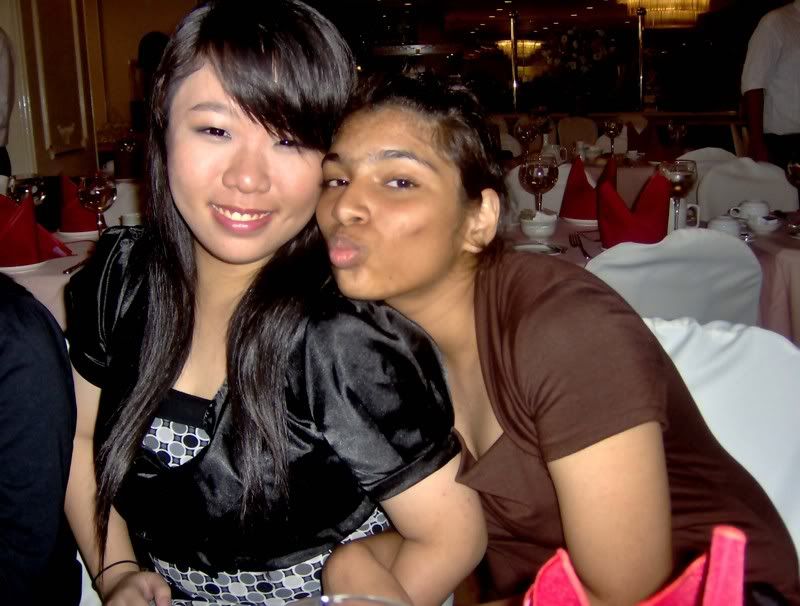 Maria is a real darling, she never fails to crack me up.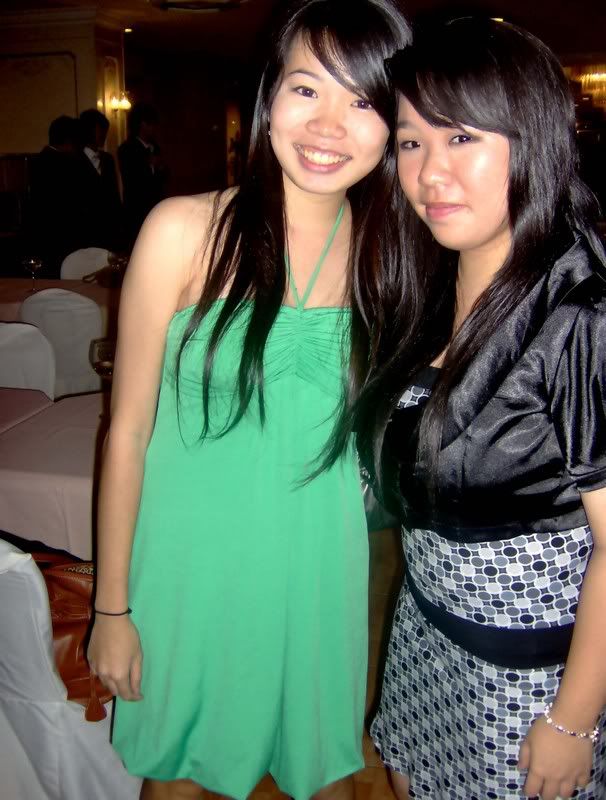 i think i definitely have fun. (:


after that, bus-ed to our neighbourhood estate with April, Maria, Zesuan, Stephrene & Dewi. the first half of the bus trip was so random, & i was busy drying Stephrene's tears because she's having a bad day. almost towards the end of the bus trip, we were super high already! we even made a new friend! oh, so we slacked around the concrete steps there. (: after that, when i was about to accompany April to buy some drinks -


I SLIPPED & FALL, BIG BIG TIME! )':


the next moment, my both my feet was in the air, then i slipped & fall, my face coming down hard on the concrete step. & then, with a loud thud, i fall right onto the ground face-down. i think i almost died, but the next moment, all that i ever heard was -

"YONGXIN! YONGXIN! YONGXIN! YONGXIN!"

still, i really really want to cry from the pain that was caused during the fall. it sucks big time, & instantly, i sit up, took up my heels & throw it at a distance & it almost hit a Malay kid. but she was nice, you know. she picked it up & handed it to me & i laughed at myself. i think i scared her off when i carry her. :/ now, my left cheekbone hurted. my left arm hurted as well. but i tell you what, i laughed after the fall, i think i'm crazy.


i headed home first, because my parents would probably nag if i stay on a little on longer. i walked really slow during the walk home. 'cos i'm scared that if i fall this time, nobody would help me up. (:




profile

Drew walks by me, can he tell that I can't breathe?
And there he goes, so perfectly
The kind of flawless I wish I could be
She'd better hold him tight, give him all her love
Look in those beautiful eyes and know she's lucky cause

your profile here.



wishlist

He's the reason for the teardrops on my guitar
The only thing that keeps me wishing on a wishing star
He's the song in the car I keep singing, don't know why I do

your wishlist here.



tagboard

So I drive home alone, as I turn out the light
I'll put his picture down and maybe
Get some sleep tonight

your tagboard here.
keep the width within 120.



affiliates

He's the time taken up but there's never enough
And he's all that I need to fall into...

layout: lyricaltragedy
icon: threemoresteps
inspiration: fruitstyle

your links here.