i went to April's house yesterday afternoon to study. place my bag in her house first, & waiting for her to get dressed, & we went off to have lunch first. we had Hainanese chicken rice, & desserts. after that, on our way home, we saw Spongebob sales. yes, we went almost crazy.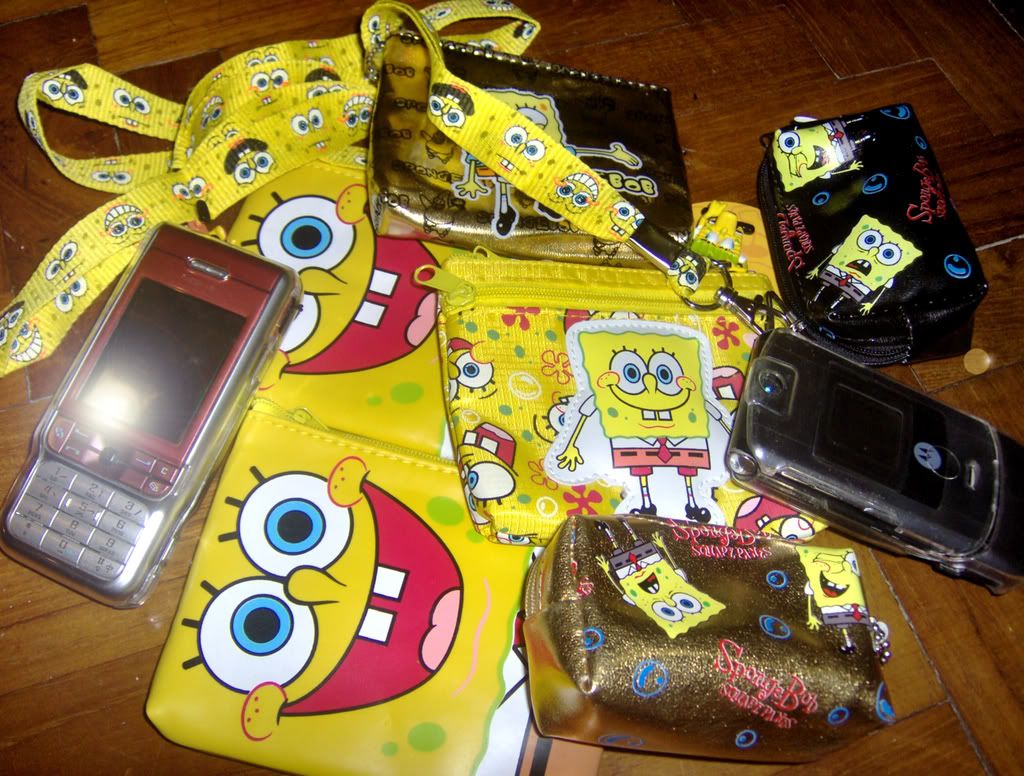 & the damn uncle selling us all these are damn fucked-up can? stop telling us we can't get this everywhere, i weren't really convinced, but don't tell me i'll get beaten up if i say there's going to be somewhere elses that sells all these. & to think that we brought so much stuffs from you, & you give us all your fucking attitude. oh, & one guy showed us the "i love you" hand sign, & we're totally grossed out.

we went to buy April's handphone cover, & bubble tea. (: studied some Social Studies, & April studied some Maths, & we're done. (: we took some crappy photos, with my camera.
kill me please, i look like some asshole with really horrible facial expressions here. )': but it's really fun being with April, you know. we just laugh everything off. it's like, nothing else in this world.


i went off & April went to sell ice-creams with some other girls. it seems like a long way home. anyway, i'm like really fed-up. the day of my English Oral, seems to be the day of Justin's 4th birthday chalet.




profile

Drew walks by me, can he tell that I can't breathe?
And there he goes, so perfectly
The kind of flawless I wish I could be
She'd better hold him tight, give him all her love
Look in those beautiful eyes and know she's lucky cause

your profile here.



wishlist

He's the reason for the teardrops on my guitar
The only thing that keeps me wishing on a wishing star
He's the song in the car I keep singing, don't know why I do

your wishlist here.



tagboard

So I drive home alone, as I turn out the light
I'll put his picture down and maybe
Get some sleep tonight

your tagboard here.
keep the width within 120.



affiliates

He's the time taken up but there's never enough
And he's all that I need to fall into...

layout: lyricaltragedy
icon: threemoresteps
inspiration: fruitstyle

your links here.