Justin baby & Aunt Irin came over to my house at Friday's night. (: they stayovered & i really like it. well, we have fun till late in the night, & Justin didn't dared to enter my room because i have this Nightmare Before Christmas toy which he's really scared of. so anyway, it's getting really late, & i slept beside Justin for a few hours while Mom & Aunt Irin were chatting & smoking in the kitchen till 3!


& today, we woke up at 11 in the morning, & we washed up & got dressed. we headed towards the coffeeshop for breakfast, & then, we cabbed to Jurong to Granny's house. Uncle James, Aunt Sarah & the kids came all the way from Malaysia for a visit. it's just nice to have everyone back. Justin dances for us.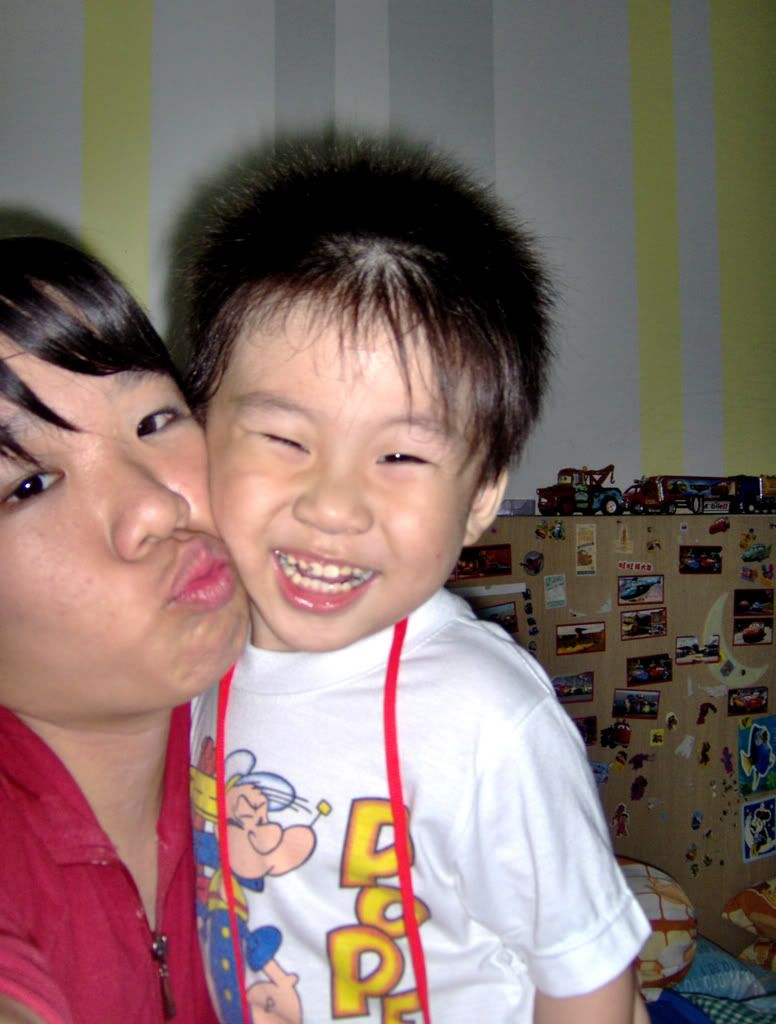 i'm tired of everything. but i wanna keep going on. it's all about believing in myself. shuts.




profile

Drew walks by me, can he tell that I can't breathe?
And there he goes, so perfectly
The kind of flawless I wish I could be
She'd better hold him tight, give him all her love
Look in those beautiful eyes and know she's lucky cause

your profile here.



wishlist

He's the reason for the teardrops on my guitar
The only thing that keeps me wishing on a wishing star
He's the song in the car I keep singing, don't know why I do

your wishlist here.



tagboard

So I drive home alone, as I turn out the light
I'll put his picture down and maybe
Get some sleep tonight

your tagboard here.
keep the width within 120.



affiliates

He's the time taken up but there's never enough
And he's all that I need to fall into...

layout: lyricaltragedy
icon: threemoresteps
inspiration: fruitstyle

your links here.