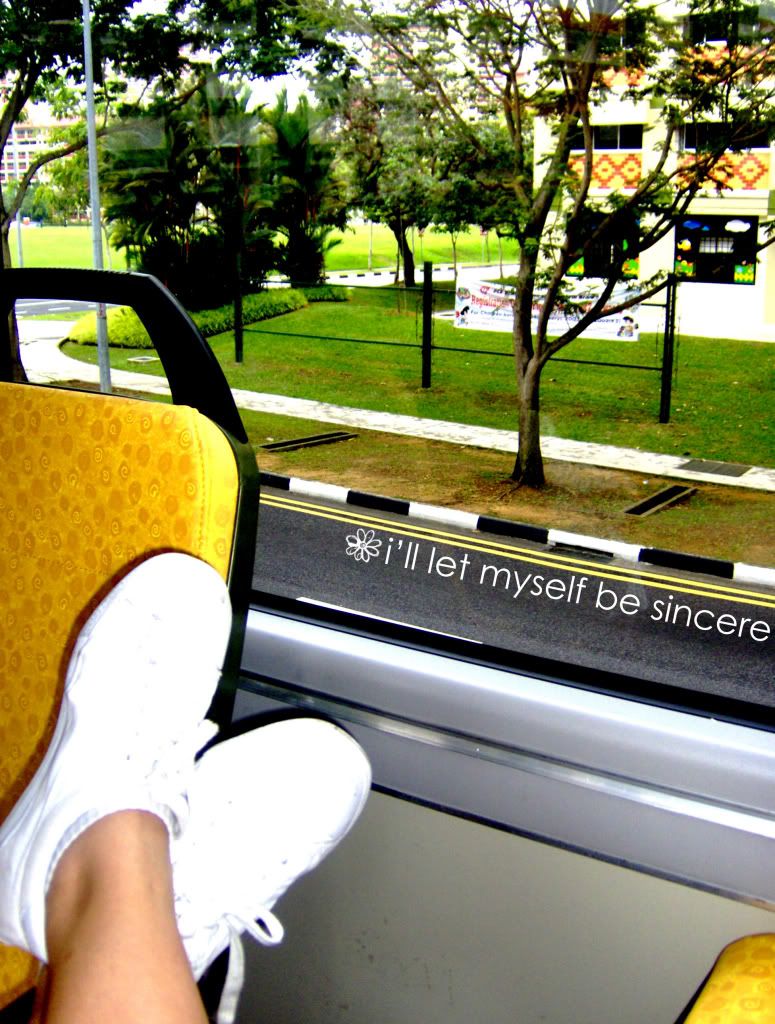 school started at 8.05 in the morning today. so anyway, i woke up just on time, but i left the house late simply because something really stupid happened. my arm got stuck at the gate. the most damn thing happened to me so early in the freaking morning, anything else could have happened. so anyway, school was kind of short. so anyway, Chapel was first! oh, & i like the Christian songs played during services! does anyone have some to send me? (: i would so appreciate it, you know? (: Maths, was a lil bit horrible, i feel really sleepy & furthermore, Mrs Lai weren't there because i think she's giving birth, sooner or later. we were taught by this teacher, who wants me out of the school 2 years back. fuck. during English, Mr White weren't there, & i feel so sick that i just had to throw up. slacked around a table with Mad, DVD & Anna. opened up, & came to know a lot of things that were just as surprising to me, if it is to others. (: after school, meet up with April & Stephrene, & they accompanied me to Toa Payoh Central to browse throught Kiddy Palace for Justin's present. i found it, but i'll only be getting it tomorrow. so anyway, after that, we went to Pasta Mania for lunch. i don't know how freaking long we spend there, but i know that there's so many joy & laughters. we had pastas, & i'm loving it. i don't mind going there again. oh, we also ordered dessert, this banana thing. we love it so much, that we ordered a second plate! (: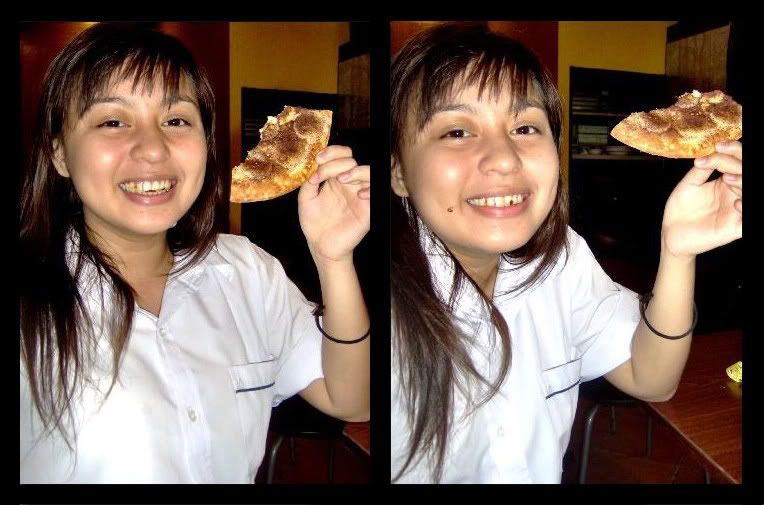 after that, went home, i almost sprained my leg, you know? & because of that, April was scared. laughs. so anyway, took 88 home. weren't a long trip as i thought it would be 'cos we fool around in the bus as well. i'm tired because April & i walked all the way home from Ang Mo Kio Central. i almost died when i reached home, i think. alright, no, i'm exaggerating.





profile

Drew walks by me, can he tell that I can't breathe?
And there he goes, so perfectly
The kind of flawless I wish I could be
She'd better hold him tight, give him all her love
Look in those beautiful eyes and know she's lucky cause

your profile here.



wishlist

He's the reason for the teardrops on my guitar
The only thing that keeps me wishing on a wishing star
He's the song in the car I keep singing, don't know why I do

your wishlist here.



tagboard

So I drive home alone, as I turn out the light
I'll put his picture down and maybe
Get some sleep tonight

your tagboard here.
keep the width within 120.



affiliates

He's the time taken up but there's never enough
And he's all that I need to fall into...

layout: lyricaltragedy
icon: threemoresteps
inspiration: fruitstyle

your links here.