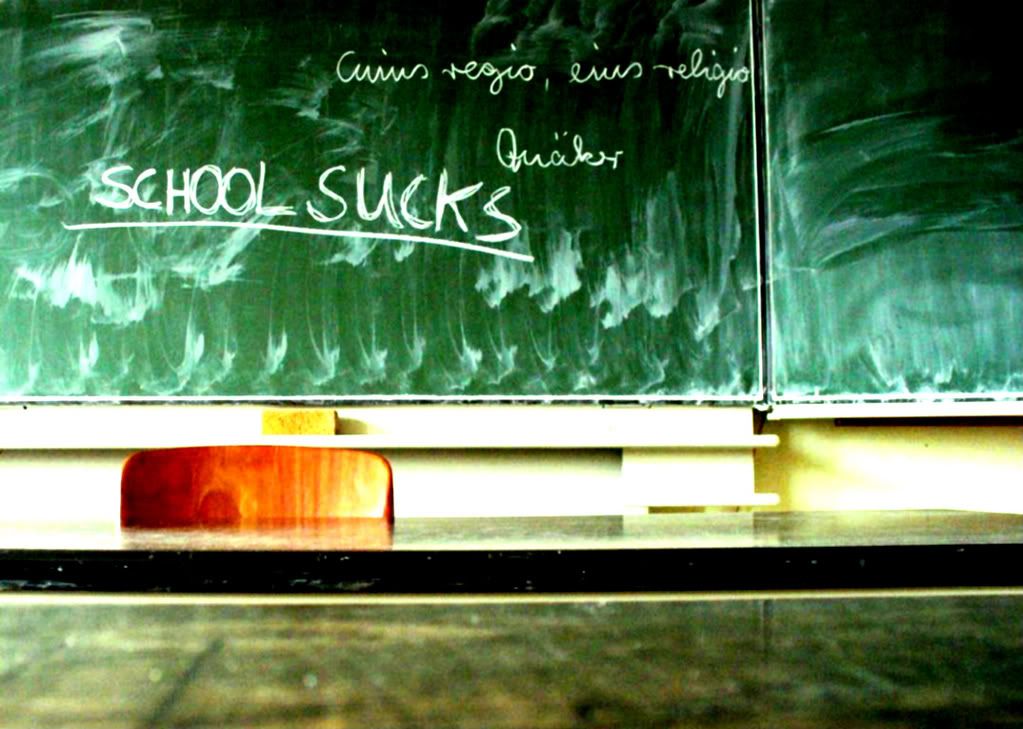 yeah, so school starts & everything was pretty boring actually. it wasn't as bad as i thought, but all i could ever think was that i should quickly end my day & school, getting to hang out with my friends or either go straight home & jump into the bed with Mummy. i saw many people i like, & definitely also people i don't really like. oh, whatever. i'm at a lost of knowing what to do, there's movie day for the school tomorrow but there's also design & technology classes. i screwed up my portfolio & i don't want to go to class empty handed! i think i want to go to school tomorrow, sucked it up for the design & technology classes & go to the movies! (:




profile

Drew walks by me, can he tell that I can't breathe?
And there he goes, so perfectly
The kind of flawless I wish I could be
She'd better hold him tight, give him all her love
Look in those beautiful eyes and know she's lucky cause

your profile here.



wishlist

He's the reason for the teardrops on my guitar
The only thing that keeps me wishing on a wishing star
He's the song in the car I keep singing, don't know why I do

your wishlist here.



tagboard

So I drive home alone, as I turn out the light
I'll put his picture down and maybe
Get some sleep tonight

your tagboard here.
keep the width within 120.



affiliates

He's the time taken up but there's never enough
And he's all that I need to fall into...

layout: lyricaltragedy
icon: threemoresteps
inspiration: fruitstyle

your links here.