April & i meet up for dinner today! so, we were having western food at Botak Jones! it's really nice there, my food was one long wait. but nevermind, opened up so much. anyway, Daddy find me there, you know. it's like, really weird to have your father there when you were having dinner with your friend.



i love Botak Jones! April! we should have it again!


so after dinner & greeting Daddy goodbye, we bus-ed to Ang Mo Kio Central's parsa malam! it definitely have more stuffs than the previous one over my place's area. after that, meet up with Roslee & friends. did plenty of photographs, April must be tired out from the jumping.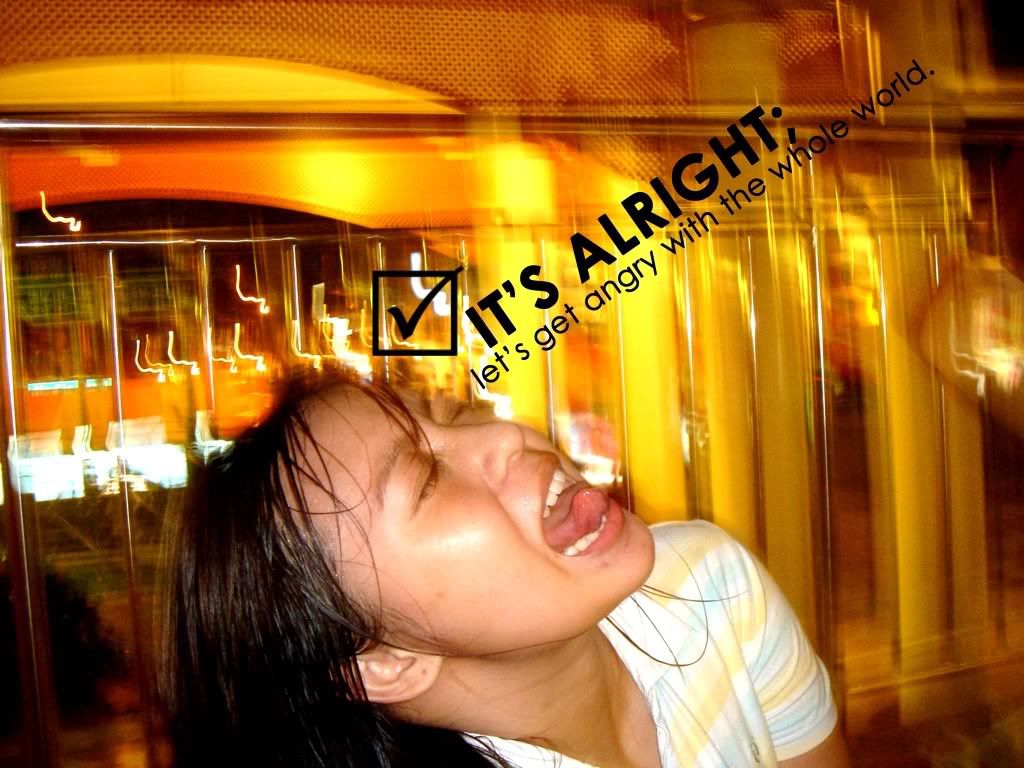 headed home by myself because April's with Roslee to Ang Mo Kio Hub. (: got home & changed into my sweater & sweatpants. after, off to the castle green area & jog one big round. satisfactory.




profile

Drew walks by me, can he tell that I can't breathe?
And there he goes, so perfectly
The kind of flawless I wish I could be
She'd better hold him tight, give him all her love
Look in those beautiful eyes and know she's lucky cause

your profile here.



wishlist

He's the reason for the teardrops on my guitar
The only thing that keeps me wishing on a wishing star
He's the song in the car I keep singing, don't know why I do

your wishlist here.



tagboard

So I drive home alone, as I turn out the light
I'll put his picture down and maybe
Get some sleep tonight

your tagboard here.
keep the width within 120.



affiliates

He's the time taken up but there's never enough
And he's all that I need to fall into...

layout: lyricaltragedy
icon: threemoresteps
inspiration: fruitstyle

your links here.